Plumbing Services
Clean, functional and leak-free plumbing systems for every area of your home or business.
Our experienced N Sink team has the technical skills to address your residential and commercial plumbing needs. We offer a wide range of services for new and existing plumbing.
Installation Services
N Sink's knowledgeable installers work with all types of plumbing, and are able to supply all fixtures and fittings.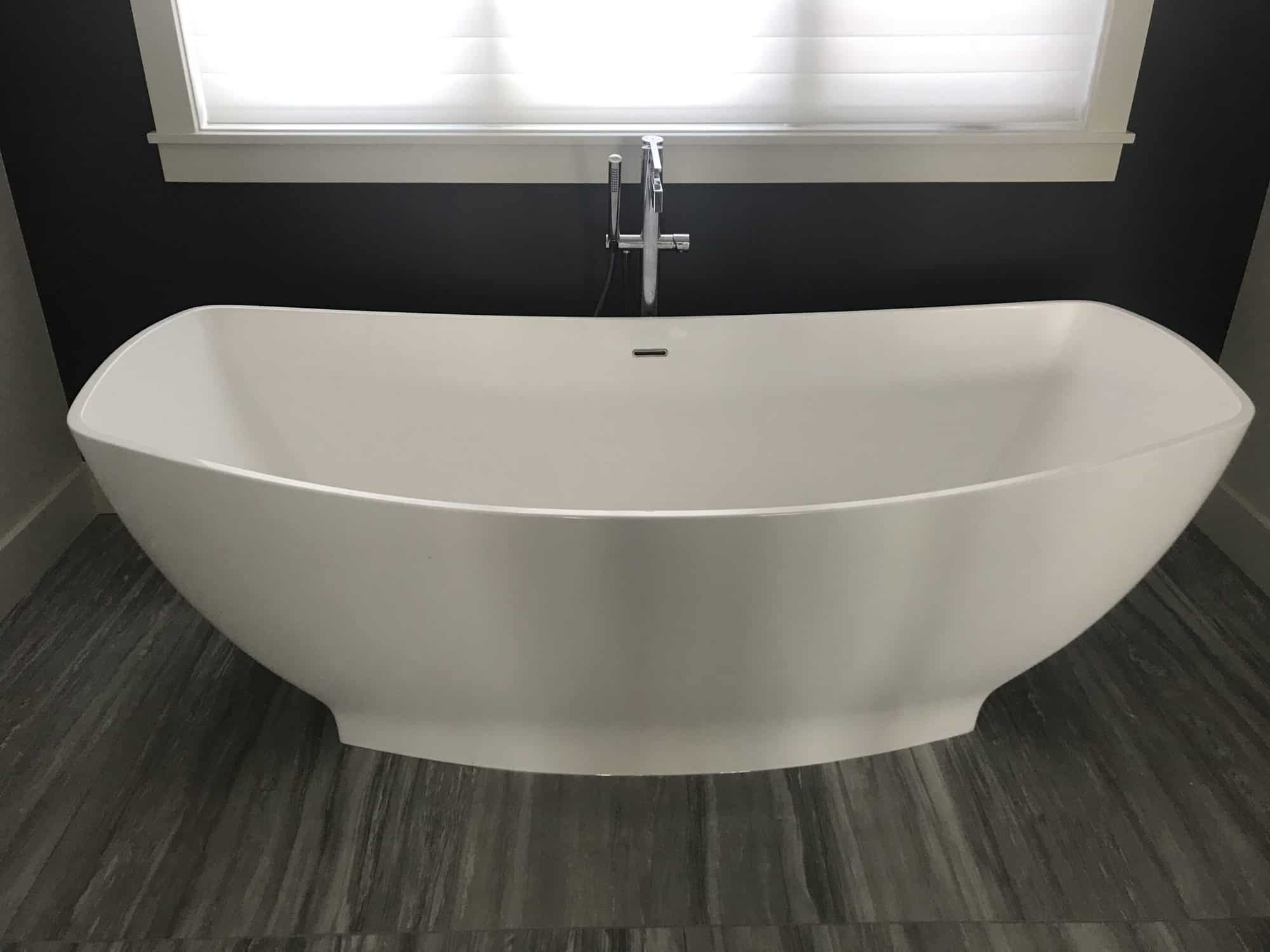 New Construction
We want to make sure your new build is done right the first time. We offer:
Two-year parts and labour warranty on new home construction

Provision of required permits

Completion of work in accordance with CURRENT regulations

Groundworks, rough-in and final plumbing  

Water lines, drains, and vents

Water softeners, reverse osmosis systems 

Humidifier lines

Sump pump and barrel

Water recirculation line

Fixtures, Hot water tank(s), hot water on demand systems

Exterior hose bibbs and irrigation water lines
Kitchens
Plumbing placement can make or break the functionality of your kitchen. New or replacement kitchen installations can include:
Dishwasher lines 

Fridge water lines

Ice maker water lines

Coffee/Espresso Station water lines

Garburators

Sinks and pot fillers

Faucets

Water filtration systems
Bathrooms
There are more options for bathroom fixtures than ever, and we install all of them:
Sinks, tubs, and showers

Toilets, bidets, and urinals

Steamer systems

Faucets, shower heads, and body spray systems

Grab bars, shower doors, and shower benches

Water lines and drains
Commercial and Restaurant
N Sink is more than just your residential plumber. We are proud to offer expert commercial and restaurant plumbing services including:
Washroom facilities

Laboratory facilities

Water feature water lines 

Commercial water and drainage 

Water filtration

Restaurant grease traps

Restaurant kitchen and coffee station water and drainage.
Flood Mitigation
Flood mitigation systems are the ones you should forget about if they are working properly. We supply and install home and business flood mitigation measures such as:
Sump pumps and barrels

Leak detection systems 
Repairs and Maintenance
Let us take away all of your plumbing repairs and maintenance headaches. With our team's experience and skills, we will go above and beyond to resolve all your plumbing issues plus we can also take care of your ongoing plumbing maintenance.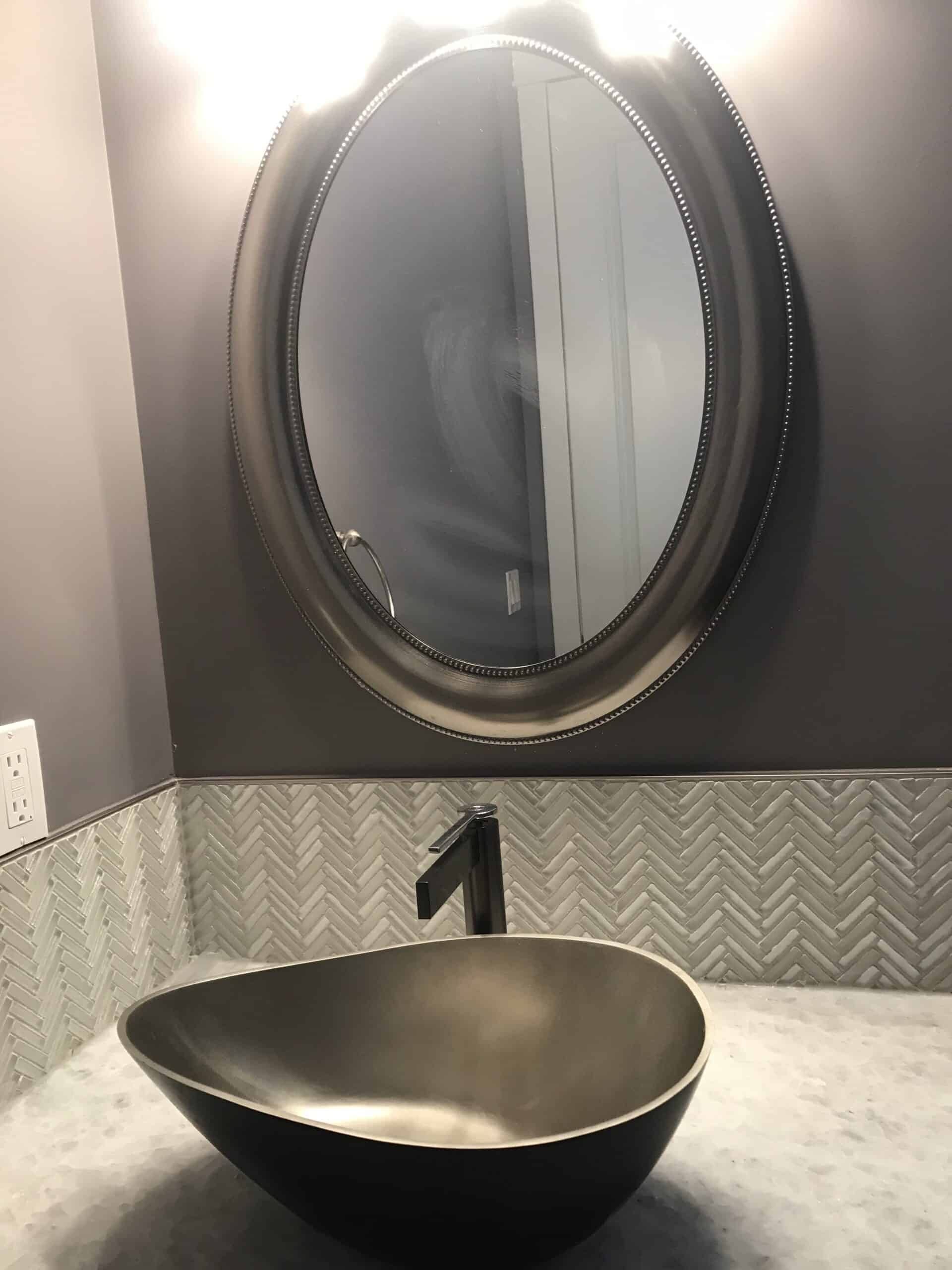 Renovation Services
Ask us about your renovation! We specialize in renovation or relocation of existing plumbing in bathrooms, kitchen(s), pantry, wet bar, laundry, mechanical room and commercial lunchrooms, coffee areas, laboratories, and more.
Demolition & Removal
Plumbing demolition takes care and skill. Our team is available to safely demolish and remove water lines, drains, vents, and fixtures.
Inspections & Permits
Do you know what permits you need for your project, or when inspections may be required? Let us take care of required permits and inspection bookings for you.
Repair and Replacement Services
Plumbing repairs and replacements are an important part of your interior and exterior maintenance, and the one that can have the biggest impact if not done correctly. We are master repair and replacement specialists.
Fixtures
We repair and replace all plumbing fixtures. For a full list, please see our Fixtures page.

Poly B Water Lines
Poly B is a grey plastic material used in residential water lines between 1975 and 2005. It is now banned due to poor durability and high instances of breakdown and leakage in homes. We offer experienced Poly B repair and replacement to protect your home." To "As masters in Poly B repair and replacement, we will replace Poly B pipe in a manner that minimizes damages to finished residences.
Leaks
Our technicians can repair leaks and clogs in:
Plumbing stacks
Water lines
Drains
Fixtures
Sewer
Our team will address the following:
Installation of a main sewer back water valve to prevent the City's sewer from backing up into your residence as well as to reduce your residential insurance costs.  
Repair of residential or commercial sewer backups.
venting
Venting issues can cause air locks, fumes, and backups. If you suspect a venting issue, we will be happy to resolve it for you.
Boiler Systems
We are one of the leading boiler systems install and repair companies in Calgary. Our services include:
Supply and install of all boiler system components

Panel and switch installation

Storage and exchange tank installation

Boiler system repairs

Boiler system maintenance
Main Water & Irrigation Line Cross Connection Backflow Devices
N Sink is a top provider of cross connection backflow device services, including:
Permit acquisition
Supply and install of cross connection or backflow devices for main water supply and irrigation systems
Operational testing

Cross connection backflow device repair

We will complete your annual mandated cross connection backflow device testing and will submit the test results on your behalf to the city, town or respective county.
★★★★★
"Everything was done promptly and professionally. It gives us such peace of mind to have an excellent plumber that we can rely on, and we would most definitely recommend them."
Calgary Home Owner
Homestars.com
★★★★★
"N' Sink Plumbing is the only plumber we will use.  They provide prompt, professional service with high quality workmanship. Highly recommended!"
Denise L.
Yelp.com
★★★★★
"Sent somebody over within the day to see to my plumbing issues. The person was friendly, professional and efficient. Very happy with the service and would definitely use them again."
Charlotte M.
Google Reviews